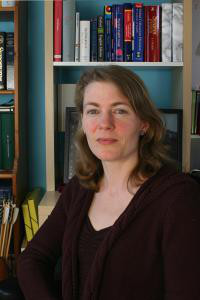 Vivien D. Glass
is the translator's name of Vivien Doornekamp-Glass.
As a native English and German speaker with a strong command of Dutch, I have always been fascinated by languages and literature. Today, I work as a freelance translator and editor. My clients include private companies, translation agencies, universities, NGO's, publishers and writers.
Education
I completed a Bachelors degree in Dutch/English translation at the
ITV Hogeschool voor Tolken en Vertalen
(ITV Institute for Translating and Interpreting) in 2008, and have continued to hone my skills by attending literary translation courses at the universities of Utrecht and East Anglia, as well as various other translation workshops.
My name was added to the list of Dutch-to-English literary translators approved by the Dutch Foundation for Literature (Nederlands Letterenfonds) in 2012, and the literary translators' database of the Expertisecentrum Literair Vertalen (Dutch centre of expertise on literary translation) in 2011.
I am a full member of the Society of English-Native-Speaking Editors (SENSE) and the Dutch Association of Interpreters and Translators (Nederlands Genootschap voor Tolken en Vertalen, NGTV).